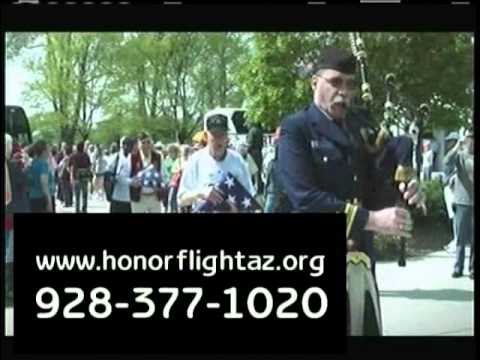 Honor Flight Arizona recognizes American WWII veterans for your sacrifices and achievements by flying you to Washington, D.C. to see YOUR memorial at no cost to you!
For what you and your fellow veterans have given us, please consider this a small token of appreciation from all of us at Honor Flight Arizona. We owe so much to you, our WWII veterans.
If you are a World War II veteran, and you would like to see your memorial in Washington, D.C., please fill out an application and send it in. Every World War II veteran flies free.  We will not allow a World War II veteran to pay his own way.   Veteran Application.  Please note that there is currently a waiting list.  We will contact you when your application is received.
Have questions about the application process and the trip to the memorial? Please visit our FAQ page, call us at (928) 377-1020 or email info@honorflightaz.org .